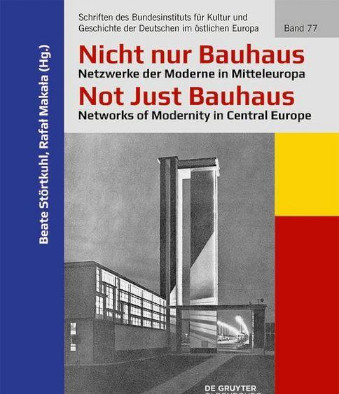 Beyond the Bauhaus
A Review of: Beate Störtkuhl and Rafał Makała, eds, Not Just Bauhaus. Networks of Modernity in Central Europe, Oldenbourg: De Gruyter, 2020.
Vol.2,
No.2
(2022)
Abstract
The edited volume Not Just Bauhaus offers a reconsideration of the Bauhas and its myths. It challenges the primary position usually given to the Bauhaus in creating modernist architecture in central Europe and shifts attention to the broader networks of architectural modernity in the region and its connections to other parts of the world.
Keywords:
Bauhaus; Tér és Forma; Adolf Loos; CIAM Ost; architectural modernism
Metrics
0
---
---
This work is licensed under a Creative Commons Attribution-NonCommercial-NoDerivatives 4.0 International License.
Copyright © 2022 Julia Secklehner